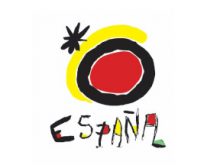 Pedro Sanchez, Prime minister, Spain announced that the entry of foreign tourists to Spain in safe conditions will resume from July 1, and tourists can now plan their vacations in the country. Tourism needs security at origin and destination. The Spanish government will guarantee that tourists will not run any risk and that they will not bring any risk to Spain. Spanish tourism, in addition to its art, culture, gastronomy, beaches and landscape, will add two more landmarks: that of health safety and that of environmental sustainability. Spain awaits you since July. Whoever visits Spain can count on stepping on safe soil, with a health guarantee and committed to the sustainability of the planet.
Prime minister Pedro Sanchez has pledged visitors and the sector's workforce will be kept safe. Spain's lockdown was implemented on March 14 and was one of the most stringent in Europe. Spain attracts more than 80 million tourists a year. He also emphasised that safety is paramount for tourism and the Spanish government will guarantee that tourists will not be exposed to any risks 'and at the same time, will not bring any risk into the county'. Spanish tourism will have two new hallmarks going forward – health and safety and environmental sustainability, according to Sanchez.
Spain produces guidelines for 'safe reopening' of tourism. The Spanish Secretary of State for Tourism in coordination with the Health Ministry has published 12 guides detailing the specifications for the 'safe reopening' of Spain's tourism industry and help reduce the spread of COVID-19. The guidelines, drawn up by the Institute for Spanish Tourist Quality (ICTE), contain specifications for service, cleaning and disinfection, maintenance and risk management. They are designed to instruct the sector, which accounts for 12% of Spain's GDP, to restart its activity with 'maximum safety' and boost the confidence of travellers. These guides to become nationwide standards.