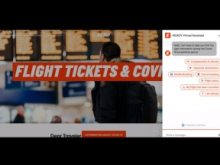 Mindsay and Sabre Corporation announced the official launch of a customer service automation solution for airlines, OTAs, and TMCs. As the only conversational AI technology to integrate seamlessly with Sabre, Mindsay's intelligent virtual agents are fully connected with Sabre's APIs, giving them the ability to automatically resolve a variety of requests, from simple FAQs to complex booking modifications. This unique integration allows travel companies to automatically resolve up to 70% of customer requests, significantly reducing call and live chat volumes. With bots handling the majority of common customer requests, travel agents can focus on solving the most urgent and complex requests.
"We partnered with Mindsay because of its seamless integration with Sabre and ability to quickly deliver a chatbot to assist our travellers, who now get instant answers and avoid wait times. The aim is not only to increase efficiency but even more so to improve customer satisfaction by providing quick answers to their needs ," said Pernille Vaupel, Director, Air and Online Sales at KILROY International.
"Our unique integration with Sabre's leading GDS allows airlines, OTAs, TMCs, and hotels to deliver better service at a fraction of the cost, by providing the perfect mix of self-service and human interaction," said Guillaume Laporte CEO at Mindsay.
"Sabre is committed to providing our OTA customers with the differentiated products they need to exceed their customers' expectations, and this begins with our APIs," said Madhavan Kasthuri, Managing Director EMEA Online Business at Sabre. "We are excited to partner with such a committed, forward-thinking partner who clearly understands the role technology plays in delivering a seamless experience that today's travellers are increasingly expecting, especially when dealing with the online channel."
"The new chatbot solution will help automatically resolve routine traveller requests, enabling our travel agency customers to focus on delivering expertise and solving more complex traveller demands," Kasthuri said.