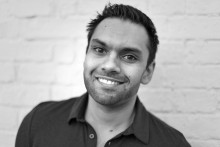 Rihaala.com, the world's first dynamic booking engine dedicated to halal travel content, has been launched. The new Online Travel Agency (OTA), which empowers Muslim travellers to hand-pick and book every aspect of their trip, including flights, hotels, excursions and transfers, is the latest brand from the team behind halal travel specialists Serendipity Tailormade and Luxury Halal Travel.
Rihaala, which means 'journeys' in Arabic, targets tech-savvy Muslim millennials who want the freedom to curate their own journey and to be inspired by a content-rich experience. The website offers them a choice of more than 1,500 properties in 40-plus destinations worldwide, all selected based on their halal-friendly amenities and services, as well as the chance to explore more.
"Rihaala meets the demands and expectations of modern Muslim consumers who not only want to create their own travel packages online, but to be inspired by like-minded travellers through rich visual content on social feeds that paints a true picture of a destination," said Nabeel Shariff, the founder of Rihaala.com, Serendipity Tailormade and Luxury Halal Travel.
Rihaala has been launched in English with an Arabic-language version to follow soon. A travel agent portal will also be available to select partners, enabling them to create halal-friendly travel packages for their clients. In the United Kingdom where the company is headquartered, Rihaala will be the market's first one-stop portal for Umrah travel, responding to the growing demand for a 'Do-it-yourself Umrah' enabling UK travellers to book their flights, accommodation and visa application online. "As travel technology has moved on, so have pilgrims, and we're listening to consumers and how they want to book and experience travel in the future," Shariff said.