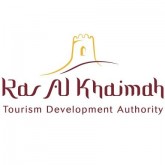 Ras Al Khaimah has recorded a growth of 37 per cent in visitor arrivals from India during the period of January to April 2016, a remarkable surge over the same period last year, according to Ras Al Khaimah Tourism Development Authority (TDA).  The positive figures indicate that 2016 is witnessing a strong start from India, the fourth largest international inbound market for Ras Al Khaimah. In line with the current tourism development strategy, Ras Al Khaimah Tourism Authority recently conducted roadshows and one-on-one interactions with Indian travel trade partners to educate them about the tourist offerings of the emirate.
Haitham Mattar, CEO, Ras Al Khaimah TDA, said, "As part of our tourism strategy to attract 1 million visitors to Ras Al Khaimah by the end of 2018, we place great importance on diversifying our source markets and creating sustainable tourism growth. Our recent trade missions and industry partnerships in India are a key part of our strategy, and have resulted in a positive increase in visitor arrivals from India. We recently launched our new brand positioning which emphasises Ras Al Khaimah's natural assets, luxurious indulgence, range of activities for different types of travellers, and authentic Arabian heritage and culture. We are very hopeful that visitors from India will continue to grow as more leisure and business travellers discover the emirate's unique offerings."
Furthermore, in the first quarter of 2016, Ras Al Khaimah's hotels reported an occupancy rate of 71 per cent, up by 18 per cent over Q1 2015. Coupled with a 9.2 per cent year-on-year increase in Rev PAR, this demonstrates the highest growth across the GCC region.