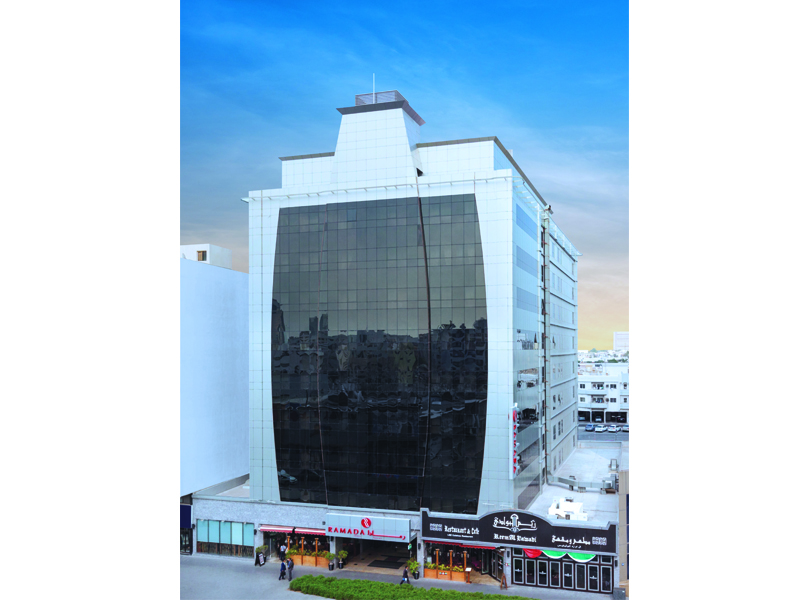 Wyndham Hotels & Resorts, a new hotel under Ramada by Wyndham brand in Deira to open its doors in late November 2019. Ramada by Wyndham Dubai Deira Hotel is situated in the heart of Dubai's historical and cultural district of Deira, 10 minutes away from Dubai International Airport and minutes away from Dubai's first Shopping Mall, the vibrant Al Ghurair Center. The hotel has undergone a multi-million renovations, upgrading all its facilities including bedrooms, restaurants, public areas, and technology. The hotel has 173 bedrooms and suites, two restaurants and a rooftop pool.
Ahmed El-Bassyouni, Head of Hospitality at Al Ghurair Hospitality, said, "We are delighted to see the continuing growth of our hospitality portfolio with the addition of such a well-known and loved international hotel brand as Ramada by Wyndham. We are extremely proud of this new partnership with Ramada by Wyndham and we are committed to continuing the new partnerships for Al Ghurair to grow our portfolio and bring more quality hospitality options to those visiting or staying in the UAE."
Al Ghurair Properties, the real estate development arm of Al Ghurair Investments offers a wide portfolio of residential and hospitality properties that strategically respond to the needs of both UAE residents and tourists to the UAE, priding themselves on their relentless commitment to quality and timely completion. Al Ghurair Properties currently own 5 other hotel properties in the Deira area, including Swissôtel Al Ghurair, Swissôtel Living, Star Metro Hotel and Apartments, Nojoum Hotel Apartments and Kings Square.