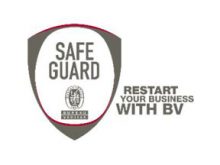 Ras Al Khaimah Tourism Development Authority (RAKTDA) has announced a strategic partnership with Bureau Veritas Certification (Bureau Veritas) to launch the 'Safeguard Assurance Program' – an initiative to ensure that all operations within the hospitality sector resume safely and efficiently. Bureau Veritas will support the Authority in implementing stringent health, safety and hygiene measures across all Ras Al Khaimah hotels to mitigate any possible risks for employees and guests and provide complete peace of mind.
The partnership will see Bureau Veritas conduct an independent audit, with all costs covered by RAKTDA, under its "SafeGuard Assurance Program" for 45 hotels, as part of the RAK 'Stay Safe' Hotel campaign. The additional audit process serves to further validate the safety and hygiene measures and processes already put in place by the Authority in partnership with Government Authorities, and takes its 'Stay Safe' Hotel Certification to the next level.
Having operated in the field of risk management for more than two centuries, Bureau Veritas has developed its SafeGuard Assurance methodology in collaboration with experts in the field, ideally suited to organisations looking to restart their business efficiently. The auditing process will involve sharing a checklist of measures to be implemented across the properties, an onsite inspection and an unannounced visit. Individual properties will be assessed on factors including: commitment to the program; respect for social distancing guidelines; compliance with hygienic practices and measures; as well as surveillance and management of any issues.