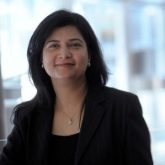 The third edition of the Gulf Travel Show, the most important virtual event in the region concluded successfully closing with 2500+  one on one business meetings connecting the trade in the Middle East with some of the most important tourism boards, hotels, resorts, destinations, attractions etc from across the globe.
Seema Pande, Co-Founder Elev8 shared, "The Gulf Travel Show, as always, did not disappoint. From the set-up, to the demo calls and having a personalized contact during the show all go towards making this a success. Pre-set appointments are always sent to the exhibitors and while being an on-line show, you can end up missing a few, your personal contact will ensure they find their way back to the booth. It was a great platform to re-connect with old contacts and make some new ones. We attended the show with two of our partner hotels, Le Duc de Praslin, Seychelles and the JW Marriott Mauritius Resort and given our experience, I would highly recommend GTS to my industry colleagues."
In the auditorium the sessions conducted by various experts in the fields of travel, hospitality and technology in the region were viewed and shared by the visitors. Kingdom of Saudi Arabia was the key topic everyone was looking at as they recently opened its borders and resumed visa on arrival for leisure travelers of the 49 countries that were announced earlier.
Saudi Arabia's vision 2030 has provided a whole new outlook for the tourism industry Sanjeet Director DDP in conversation with Muzzammil Ahussain EVP Seera Group finds out more information with regard to the latest tourism projects in the kingdom. Another important factor currently promoted in the kingdom of Saudi Arabia is women in hospitality leadership, two very strong industry professionals shared their outlook on the new emerging trends in hospitality in the kingdom. Maria bou Eid, General Manager of The House Hotel Jeddah City Yard  and Maram Kokandi, General Manager with Park Inn by Radisson (first Saudi GM)