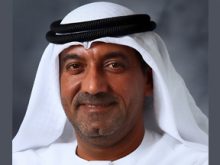 Dubai Aviation City Corporation (DACC) and its affiliated corporations Dubai South and Dubai Aviation Engineering Projects (DAEP) welcomed the enactment of Law No. 4 of 2020 on the regulation of unmanned aerial vehicles (UAVs) or drones by His Highness Sheikh Mohammed bin Rashid Al Maktoum, Vice President and Prime Minister of the UAE and Ruler of Dubai, saying it will help generate substantial new opportunities and business streams that will further strengthen the emirate's regional and global position in the aviation sector.
HH Sheikh Ahmed bin Saeed Al Maktoum, Chairman of Dubai Aviation City Corporation, said, "The new Law represents a strategic step to reinforce the emirate's leadership in the global smart aviation sector. DACC and its affiliated corporations are playing an integral role in creating a supportive environment for businesses in this sector as part of Dubai's broader transformation into the world's smartest city. As a future-ready city, Dubai is on track to becoming an international centre for drone manufacturing, smart transport, and innovation in air transport. I am grateful to His Highness Sheikh Mohammed bin Rashid Al Maktoum for his forward-looking vision and determination to strengthen the sector in Dubai and position the emirate as a global pioneer."
The comprehensive new Law will create the optimal framework for regulating the operations of unmanned aerial vehicles for commercial and government purposes in Dubai while also paving the way to attract drone companies and expertise to the emirate. The growth of this sector will revolutionise many industries and open new avenues in the fields of transportation of goods and passengers, design and manufacturing, delivery services, drone-related educational and training, and R&D.