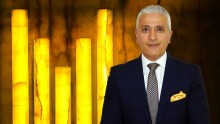 Millennium Hotels and Resorts, Middle East and Africa unveiled its new hotel development pipeline with 14 hotels due to open in 2019 at the Arabian Travel Market 2019. By the end of 2019, Millennium Hotels and Resorts will be operating over 50 hotels in the Middle East and Africa, growing from 26 properties in 2016, which makes it the fastest growing hotel operator in the region. The additional 14 new hotels along with the existing portfolio of 40 hotels in the Middle East and Africa region will help grow tourism demand in the GCC including UAE, who will be hosting the World Expo 2020 and is expected to receive 25 million visitors in six months.
"Our fast-developing hotel portfolio is geared to support the vision of the UAE government. This year, we will add 14 hotels, in addition to the 35 new hotels that are in the pipeline. In order to bring variety to the market and to offer customised hospitality offerings, we have introduced two contemporary products (Millennium Place and Studio M) to suit the varied budgets of our valued customers. The new brands will be showcased at the stand along with other existing properties in the Middle East & Africa region," said Kevork Deldelian, Chief Operating Officer of Millennium Hotels and Resorts, Middle East and Africa.
Millennium Place will be known as the happier hotel brand in the Middle East introducing "Find Your Happy Place" as a tagline and will consistently strive to deliver a smile to its guests through different touch points in the guest's and associates' journey. It aims to create a unique and more personalised guest experience through focusing on various elements that make a difference to the guests' stay whether in room entertainment, hotel facilities, food and service. Millennium Place Marina and Millennium Place Barsha Heights are due to open in 2019 with eight more hotels to open in the next two years in the region.