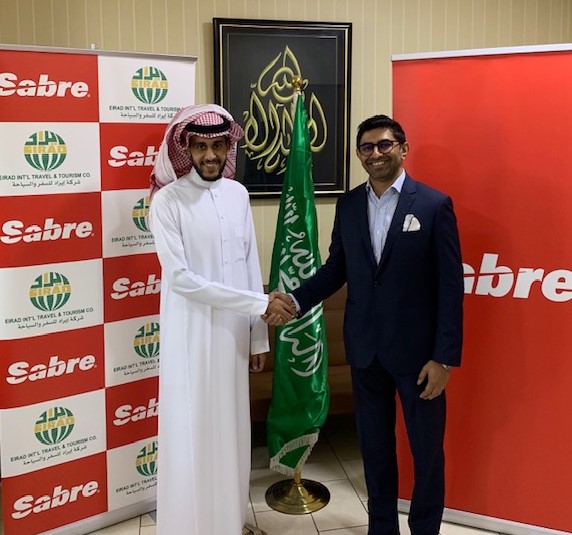 Eirad International Tours and Travels has signed a new technology agreement with Sabre Corporation to expand its reach in the region and enrich the customer experience. The agreement provides Eirad International Tours and Travels with continued access to Sabre's portfolio of innovative technology across the region, including its industry-leading workflow Sabre Red 360 and the latest mobile, data analytics, personalisation and automation capabilities.  Using this technology, the agency is able to differentiate its offering, compete more effectively and grow faster in the region.
"We need a technology partner which is aware of the market development and can lead us through the many transformations happening in the travel industry," said Bandar Saad AlMalki, Deputy General Manager, Eirad International Tours and Travels.
 "Saudi Arabia is a dynamic market with a great potential that requires customised solutions to meet the unique requirements of its travellers," said Abdul-Razzaq Iyer, Vice President, Sabre Travel Network Middle East.