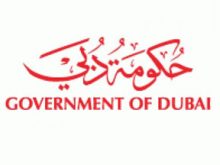 Dubai has launched its third stimulus package to ease the impact of the COVID-19 crisis on businesses. Worth AED1.5 billion, the new package raises the value of business incentives introduced by the emirate's government in the past few months to AED6.3 billion; under the directives of Vice President and Prime Minister of the UAE and Ruler of Dubai His Highness Sheikh Mohammed bin Rashid Al Maktoum. The first stimulus package announced by the Dubai government was worth AED1.5 billion while the second was worth AED3.3 billion. Crown Prince and Chairman of The Executive Council of Dubai His Highness Sheikh Hamdan bin Mohammed bin Rashid Al Maktoum emphasised the Government of Dubai's commitment to continue supporting all economic sectors in overcoming the repercussions of the COVID-19 pandemic.
"Our economy is strong, has a stable foundation and has shown high resilience to crises, all of which enable us to effectively navigate any global challenge. We stand together with the private sector to overcome the impact of the pandemic. We are keen to help businesses renew their growth momentum as soon as possible," HH Sheikh Hamdan bin Mohammed said.
"SMEs constitute a highly strategic sector and are a major contributor to the emirate's GDP. Supporting this sector in tiding over the current challenges is vital to accelerate our progress towards a diversified knowledge-based economy," HH Sheikh Hamdan added.