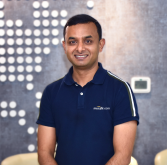 According to musafir.com, this summer around 50% of UAE residents are focusing on leisure holidays, while 25% are considering combining leisure travels with a visit to their home country, and 25% will be visiting their home countries. Despite the summer being a time when residents often visit their home countries, it does not deter them from planning leisure trips this year. Many individuals are also opting for two breaks: a short one for the upcoming Eid Al-Adha break at the end of June, followed by a longer one in July or August.
There has been a significant increase in the demand for group tours and holiday packages during the upcoming Eid Al-Adha holidays. Compared to the Eid-Al-Fitr break, demand has risen by 47%, and it has surged by 35% compared to last year's Eid-Al-Adha. This year, with Eid Al-Adha and the school summer holidays coinciding, more people are planning longer vacations.
Leisure travelers prefer group departures due to well-designed itineraries, value-for-money deals, direct flights, visa assistance, and hassle-free booking. Taking advantage of their annual leave, people combine these long breaks to enjoy extended vacations.
When it comes to exploring new places, travelers prefer visa-hassle-free destinations such as Kenya, Thailand, Singapore, and countries in the Commonwealth of Independent States (CIS) like Azerbaijan, Armenia, Georgia, Kazakhstan, and Kyrgyzstan.
Another emerging trend is the preference for combo deals, where neighbouring countries or different locations within the same country can be visited together. Popular choices include Singapore-Malaysia, Bangkok-Pattaya, Switzerland-Paris or Italy, and Georgia-Armenia or Azerbaijan.
Raheesh Babu, COO of Musafir.com said, "There is a significant increase in travel inquiries for European countries, with an expected 30% of leisure travelers heading to Europe. Switzerland, France, Italy, Spain, Croatia, and Balkan countries are the most preferred destinations while CIS countries continue to be the highest in demand with their proximity, connectivity and visa-friendly policies making it enticing for travellers from the UAE.
Additionally, emerging destinations that are gaining popularity among travelers include Saudi Arabia, Kyrgyzstan, Kazakhstan, Nepal, Egypt, Krabi, Trabzon, and Eastern Europe."
Musafir.com provided a breakdown of outbound leisure travel, indicating that the highest demand is for CIS countries at 35%, followed by Europe at 30%, Far East destinations at 25%, and Africa at 10%. The average duration for holidays is a 4-night/5-day travel package and the average cost of a holiday package per person is approximately AED 4,100, which is considered economical for leisure trips.
One of the advantages of choosing Musafir.com is the competitive prices they offer, along with well-designed itineraries that cater to the demands of their audience. They also provide multiple itinerary options for each destination, catering to families, twin travelers, and solo explorers.
Musafir.com ensures quick and efficient visa appointments and documentation, particularly for the European segment, thanks to its strong worldwide visa team. They guarantee a seamless process for passengers, and their tours and properties are of the highest quality and affiliated with reputable companies, building trust among customers and encouraging repeat business.
To enhance convenience for their customers, Musafir.com is also offering an easy installment plan on holidays with zero per cent interest for purchases made using any Emirates NBD and Liv credit card.