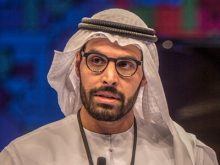 Culture Summit Abu Dhabi has released the full programme for its virtual fourth edition, which will be held under the theme The Cultural Economy and the Economy of Culture. Organised by the Department of Culture and Tourism – Abu Dhabi (DCT Abu Dhabi), the Summit will take place from 8 – 10 March 2021. Attendance is free and open to the public, with registration now available on the Culture Summit website. Culture Summit 2021 will convene global experts from fields such as design, heritage, media, public policy, and technology, for a series of keynote speeches, panel discussions, case studies, artist talks, performances, and film screenings.
HE Mohamed Khalifa Al Mubarak, Chairman of DCT Abu Dhabi, said, "Culture Summit is ambitious in its goal to produce innovative, globally-impactful propositions by connecting cultural leaders with key voices from diverse yet related fields, and we will amplify that impact even further this year, through our first virtual and public edition. We create future-facing solutions that aim to change and improve the fields of culture, which are vital contributors to the recovery, growth, and development of any economy."
"Abu Dhabi recognised the significant role that the culture sector and the creative industries play in economic development early on and have always considered them a key aspect in achieving the emirate's objectives. In a time when the viability of these industries and their practitioners have been particularly affected by current global events, Culture Summit's discussions will be vital ones, that must result in concrete outcomes," Al Mubarak added.