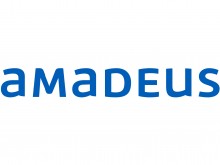 In line with the drive for global connectivity, Heydar Aliyev International Airport in Baku has partnered with Amadeus to implement its core airport management systems, and the national flag carrier Azerbaijan Airlines is implementing Amadeus Altéa Passenger Service Systems (PSS) and Revenue Management solutions. With regards to Heydar Aliyev International Airport, Amadeus' Airport IT technology include all its core airport management systems such as an operational database, resource management and flight information display systems. The airport will also deploy its key passenger processing systems using Amadeus' cloud-based Airport Common Use Service. The move represents the first time an airport has relied on the cloud to deliver all its core systems.
The move to Amadeus' cloud-based Airport Operational Database (AODB) will ensure real-time awareness of airline schedule changes thanks to automated updates to the system. Azerbaijan Airline's signature for the Amadeus Altéa PSS will allow the airline to streamline its reservation, inventory, departure control and ticketing systems. The Amadeus Altéa Suite will enable the airline to deliver a more consistent and personalised customer service, pursue additional revenue generating opportunities, and improve operational efficiency.
In addition, the airline has signed for Amadeus Altéa Revenue Management, a solution which draws on real-time data from multiple sources and AI-based forecasting techniques in order to provide faster, more accurate and intelligent recommendations on the best price and packaging of airline offers.
Jahangir Asgerov, CEO of Azerbaijan Airlines QSC, Azerbaijan Airlines, said, "We are eager to accelerate travel growth in Azerbaijan and technology allows us to do just this. Our partnership with Amadeus will help us develop new revenue streams and improve operational efficiencies."