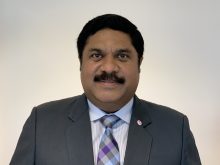 ATS Travel and Luxury Connoisseurs have come together to offer unique products and services to be launched in UAE and KSA to begin with. Within the next two quarters, these will be extended to other GCC countries as well, informed Saleem Sharif, the Deputy Managing Director of ATS Travel. ATS Travel is a leading Travel Management Company with offices in UAE and Saudi Arabia, offering comprehensive travel solutions both to corporate and leisure travellers for more than 44 years. Saleem stated that "ATS Travel has been supporting high-end clients with bespoke luxury travels in GCC Region and worldwide destinations with hotel bookings, air ticketing, meetings & events, educational trips and 24hours concierge services in the past. This partnership with Luxury Connoisseurs will further enhance our product portfolio by offering a wide range of ultraluxury properties for our discerning customers to choose from", added Saleem
During these days of the pandemic, we are able to offer Private Charters and accommodation in high-end properties in places like Maldives, Seychelles, Tanzania, Greece, Turkey and Kenya. This portfolio will be expanded to cover exotic locations worldwide once the situation improves, added Saleem.
Luxury Connoisseurs is a Concierge & Lifestyle Platform with a mission to deliver the highest level of service to an exclusive network of leisure and corporate clients worldwide. Mrs. Loredana Pettinati, Founder & CEO declared: "With over fifteen years' experience in the luxury travel sector we have built and we continue to build an extensive global network of partners, which allows us to offer to our clients completely customized luxury journeys to inspiring destinations worldwide both for leisure and corporate purposes."
"We are sure that through this partnership both the two companies will enjoy a successful growth in the luxury travel industry" Pettinati added.