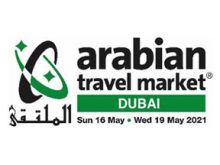 Virtual ATM China Tourism Forum is undoubtedly the highlight of ATM Virtual event that will take place from June 1-3, 2020. With the spread of COVID-19 under control and domestic leisure travel growing, ME travel professionals are looking to China to initiate international tourism. The debate will take an in-depth look at the potential of the Chinese outbound leisure market now that China seems to have the viral outbreak under control and domestic tourism is growing once again. Many Middle East travel professionals will be looking for insight into the current state of the market and more importantly, how and when to start planning for inbound Chinese visitors.
Danielle Curtis, Exhibition Director Middle East, Arabian Travel Market, said, "The relatively swift rebound of domestic travel during the May Golden Week Holiday in China for example, underscores the bullish view of certain analysts regarding China's integral role in leading the global tourism industry post COVID-19's closed borders. Some hoteliers in China were reporting occupancy levels for the recent national holiday in excess of 45 per cent with resort markets close to 70 per cent, a significant improvement from the overall average of 30 per cent occupancy, confirming leisure demand is robust."
Specifically, The Virtual ATM China Tourism Forum will focus on the potential recovery of outbound travel and how Chinese travellers have been changing the way that they access information about foreign destinations and making contacts with local hotels, tour operators and ground handlers. The experts will share their opinion and experience on how to overcome the current crisis by identifying new buying patterns, new demand streams and innovative ways of reaching customers as well as of course enhancing existing partnerships.
"We have an impressive line-up of tourism experts and Dr. Wu's credentials are exemplary. He is CEO of CBN Travel & Mice and World Travel Online, which is the leading outbound travel portal on the China Wide Web providing destination information in Chinese to the entire outbound travel trade and millions of Chinese travellers," added Curtis.