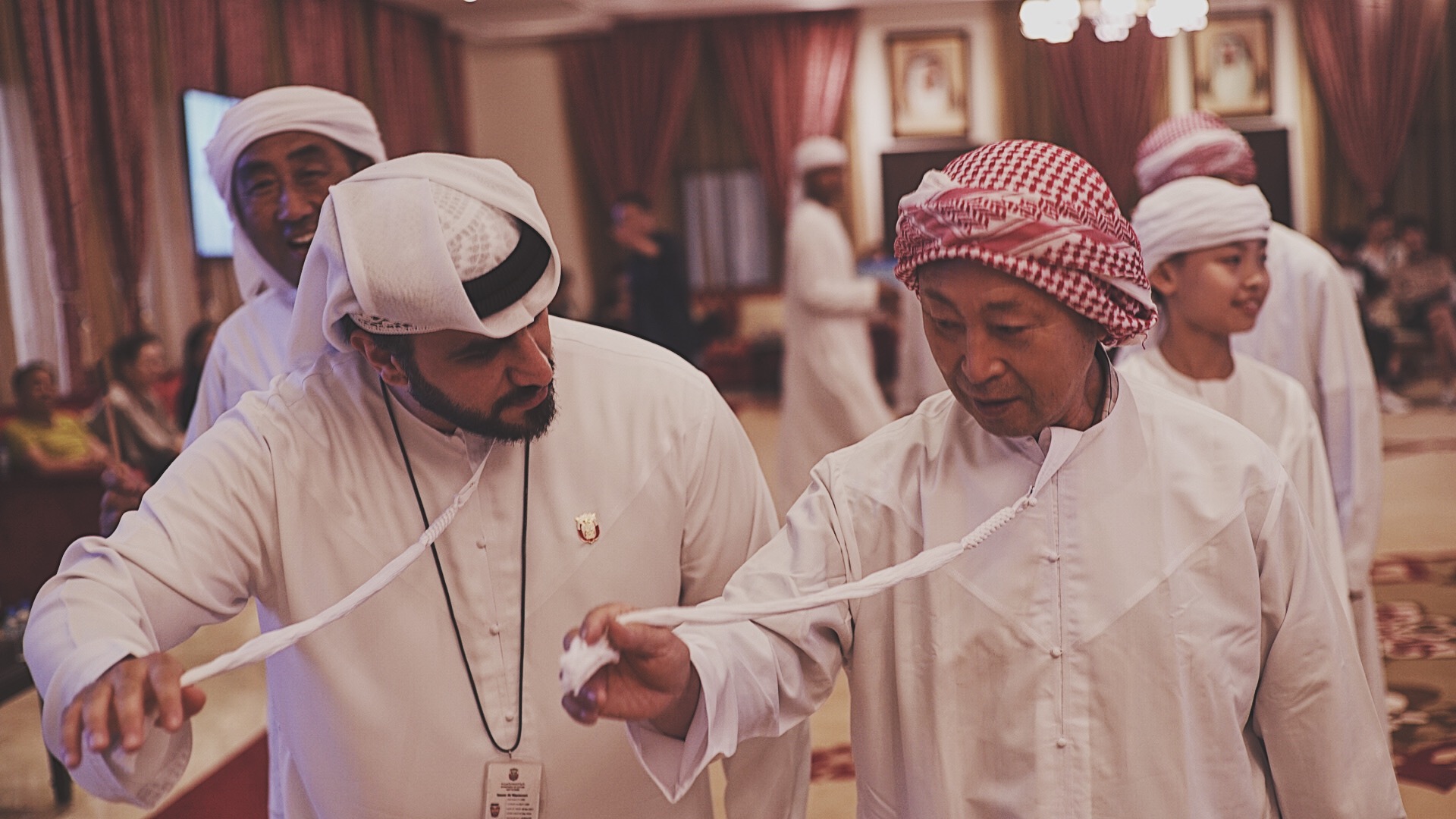 The Department of Culture and Tourism – Abu Dhabi (DCT Abu Dhabi) invited a group of 113 Chinese professionals from the key Chinese seaport of Dalian in Liaoning province to visit the UAE capital this week, to experience some of the Emirate's unique cultural offerings. The group experienced two full days of sightseeing, taking in key attractions such as Qasr al Watan, Louvre Abu Dhabi and the many offerings on Yas Island.
"Hosting the Dalian delegation for two days in Abu Dhabi gave us the opportunity to showcase the very best of what the UAE capital has to offer to our number one overseas market, especially the experience of the Emirati majlis, which is one of the inscribed elements on UNESCO's Representative List of the Intangible Cultural Heritage of Humanity, where Emiratis open up their homes to welcome their guests from everywhere in the world," said Saeed Al Saeed, Destination Marketing Director at DCT Abu Dhabi.
"It was a great pleasure to welcome the delegation from China, and to have the chance to introduce them to some of the heritage and deep-rooted history of the Emirate through a traditional majlis," said Aaesha AlShehyari, one of the founders of Visit Makan.
The latest official report on visitation to the UAE capital released by DCT Abu Dhabi shows that hotel guest numbers for the Chinese market posted double-digit year-on-year growth in June 2019, with guests from China rising by 21.8 per cent compared to the corresponding month in 2018. China is the largest overseas market for the UAE capital, and in 2018, more than 400,000 Chinese travellers visited Abu Dhabi, an increase of 8 per cent when compared to the previous year.