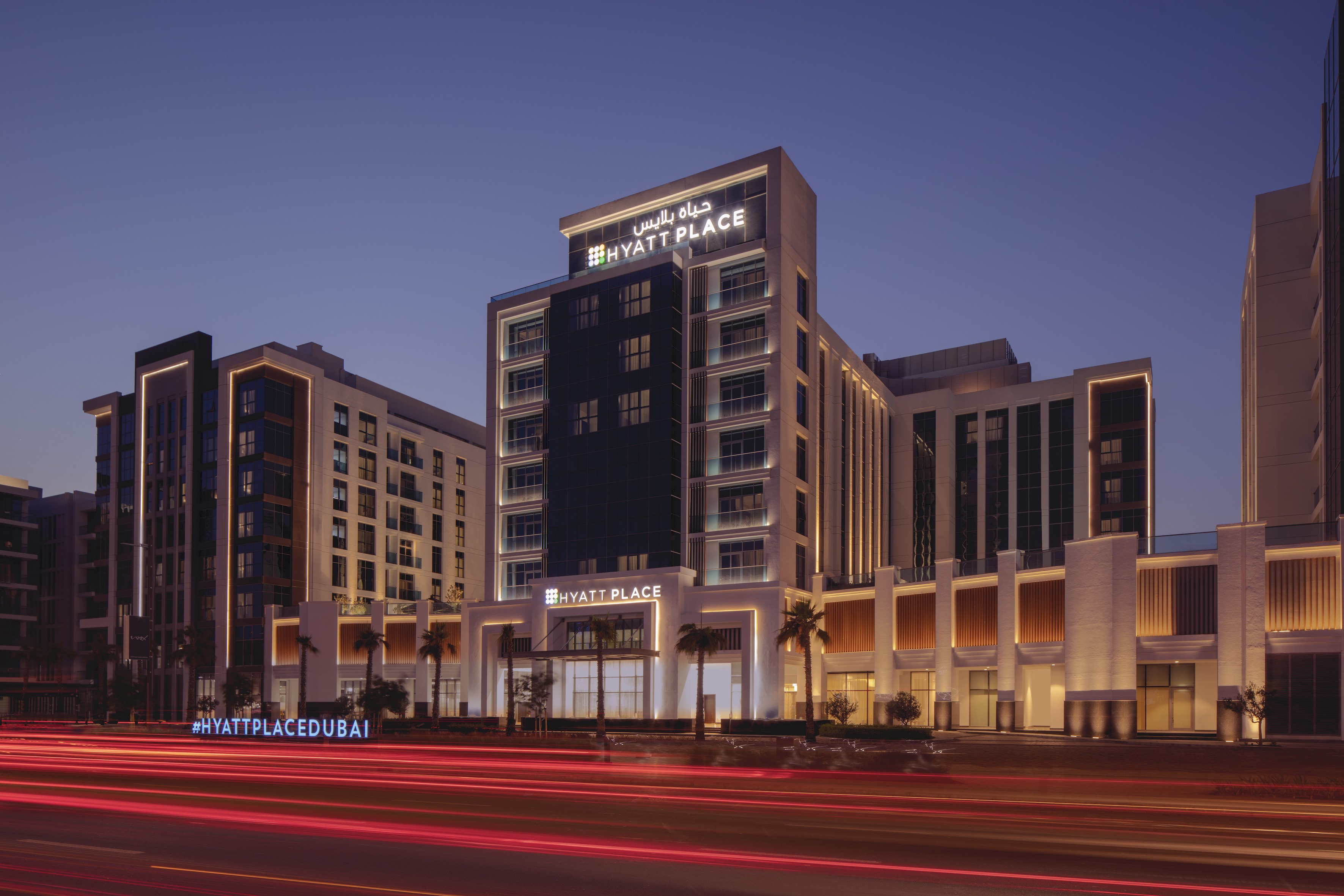 Hyatt Place Dubai/ Jumeirah has opened its doors in the heart of Jumeirah. Consisting of 204 guestrooms and 84 fully furnished residences, the new hotel features the Hyatt Place brand's intuitive design, casual atmosphere and practical amenities. Guests can avail of free high-speed Wi-Fi throughout the property, complimentary breakfast, as well as use of the fitness centre and rooftop temperature-controlled swimming pool.
Hyatt Place Dubai/Jumeirah enjoys a prominent location along Al Mina Road, near the exclusive Jumeirah neighbourhood and provides easy access to the city's iconic landmarks and popular attractions such as the Etihad Museum, the Dubai Frame, Gold and Spice Souk, Dubai Mall, Burj Khalifa, and popular beach destinations, including La Mer and Jumeirah Beach. The property is within short distance from the Dubai World Trade Centre, Dubai International Financial Centre and Dubai International Airport.
"We are pleased to open the doors to Hyatt Place Dubai/Jumeirah, the flagship property of the Hyatt Place brand in Dubai and the fourth operational property in the region. The opening of this hotel will allow Hyatt Place to continue taking the guest's experience to new heights – through style, innovation and 24/7 conveniences that ensure a seamless experience for today's multi-tasking traveller," said Fathi Khogaly, Cluster General Manager, Hyatt Place Dubai.