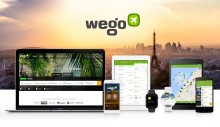 Wego, the largest online travel marketplace in the MENA region, announced their partnership with Gulf Air which will provide Wego users online access to the airline's flight-related information and booking capabilities.
"Our agreement with Gulf Air reinforces Wego's leading position in the Middle East," commented Dean Wicks, Chief Flights Officer, Wego. "Wego will distribute Gulf Air flights, pricing and schedule information across our extensive marketing channels, allowing travellers easy access to flights with an airline that is famous for its traditional Arabian hospitality and renowned for being family and business friendly," Wicks continued. "Wego's business is crucial to helping key industry providers extend into new markets in what's become a fast paced and highly competitive business," he added.
As Gulf Air prepares to welcome 39 new Boeing and Airbus aircraft, greater network expansion is anticipated alongside significant product and service enhancements. In 2017, Wego introduced Progressive Web App (PWA) technology combined with Accelerated Mobile Pages (AMP), to become the fastest loading mobile marketplace in the world.