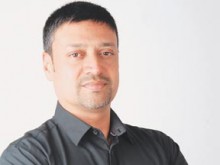 Tune Protect recently partnered with Pan North Insurance Agency along with Jordan French Insurance to market travel insurance products in Jordan. The partnership further extends Tune Protect's reach within the EMEIA region, after establishing itself in Saudi Arabia, Oman, United Arab Emirates, Bahrain, Kuwait, Lebanon, India and Iraq.
"We are excited with the prospects of our partnership with Pan North Insurance Agency. We are confident that the partnership will further strengthen our position as a leading travel insurance provider in Jordan," said Arijit Munshi, General Manager, Tune Protect, EMEIA. Pan North Insurance Agency will be managing the marketing of various travel insurance products facilitated by Tune Protect, EMEIA, underwritten by JOFICO, through the online or digital channels managed by Tune Protect.
"Jordan, with its rich history and robust tourism sector, is an important market for travel within the region. The innovative travel insurance products and solutions though our partnership with Tune Protect will allow Pan North Insurance Agency to offer more value-added services to the travel community in Jordan to serve the travellers coming into Jordan from anywhere in the world and traveling from Jordan, globally," said Haya Al-Khalidi, General Manager, Pan North Insurance Agency.