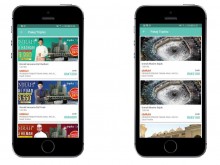 Tripfez and Media Prima Digital have launched a new Umrah package booking feature on Raudhah app. Raudhah's 250,000-plus existing users and Muslim travellers can now search for flights and hotels for Umrah travel according to multiple criteria, including date of travel and the number of travellers in their group. Online Travel Agents can also access the API connection, enabling them to access and digitally package Umrah travel more easily.
"Raudhah app feature marks an exciting development in the Islamic travel and marketing space, with two dynamic Malaysian-headquartered companies working together to pioneer the digital distribution of Umrah packages, which until now, has been a traditional, non-digital business," said Faeez Fadhlillah, Founder & CEO, Tripfez." He further added, "Our collaboration with Media Prima Digital will not only make things easier for Muslim travellers, but also facilitate the future growth of the Umrah travel sector, catering to pent-up demand for digital Umrah solutions, which today is driven by tech-savvy Muslim Millennials. At the same time, we are giving third-parties access to the API connection, enabling them to access the direct feeds to create and sell Umrah packages more efficiently and effectively."
Raudhah- the brainchild of Media Prima Digital- has 14 features and is designed to cater to the religious needs of Muslims in Malaysia and around the world.
Talking about the achievement, Rafiq Razali, CEO, Media Prima Digital, said, "We are thrilled to introduce the Umrah feature into the Raudhah app in this latest update. Performing Umrah is now much easier with the advancement in technology and we look forward to embracing it as we take a digital-first approach as an organisation," said.