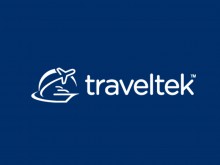 Traveltek Group has launched its Middle East operation. The UK-based firm, which counts global travel brands such as Virgin Holidays, Flight Centre and dnata, as well as its sister companies, Imagine Cruises and Global Travel Group, amongst its roster of big-name clients, has established an office in Dubai and appointed two highly-experienced travel technology professionals to lead its Gulf expansion strategy. Vinod Singh comes on board as Regional Manager, Middle East and India and Vivek Katheriya joins the team as Regional Sales Manager, India and MENA. Both recruits bring vast Middle East travel technology experience to their roles, having worked for reputable industry players.
Between them, Singh and Katheriya are targeting the UAE, Saudi Arabia, Bahrain, Qatar, Kuwait and Oman, all markets where travel agents, tour operators and wholesalers in are in urgent need of sophisticated travel technology to help drive efficiencies, boost sales and meet the complex demands of their customers.
"Given our proven track record delivering a powerful and successful selling platform to the international travel trade, we are well positioned to harness the healthy growth of the GCC travel and tourism industry, " said Peter Whittle, Global Sales Director, Traveltek.
"Our global expertise, combined with the market and technology experience demonstrated by Vinod and Vivek, will ensure we can cater to the needs of the region's travel trade now and in the future, particularly as demand for dynamic packaging and cruise booking solutions grows at a rapid rate.
The web-based technology enables agencies and tour operators to package and sell complex itineraries that include flights, hotels, tours, transfers, car rental, cruises, attractions tickets and more. Companies can also package their own stock, third-party stock, or a mixture of both.