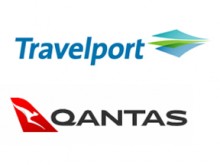 Travelport strengthened its partnership with Qantas on a new agreement that includes a commitment to continued collaboration on the future of distribution. Following the recent announcement of the launch of Qantas Channel on August 1, 2019, which will allow agents to access content sourced from the NDC-enabled Qantas Distribution Platform, Travelport's Managing Director of Australia and New Zealand, Scott Barber, said, "We are delighted to support Qantas as it develops its new channel and introduces the NDC standard. As the first GDS operator with an NDC booking solution available to a small group of customers, we have proven our capability to deliver this new standard. We are supporting our customers as they prepare for this new distribution era to ensure it provides seamless, integrated travel choice through access to the broadest range of content. I'd like to thank our customers for collaborating with us as we deliver the new Qantas Channel and NDC solutions which make the process of buying and managing travel better for everyone."
Commenting on the airline's new distribution model, Vanessa Hudson, Chief Customer Officer, Qantas said the airline was pleased to be working with Travelport to make the Qantas Channel available to their agents globally. "The digital environment has changed the way we need to work with our trade partners, and our new technology paired with this new Qantas Channel agreement will support us on the journey to delivering our vision for our mutual customers. We're excited to continue to innovate with our trade partners and share in the benefits of this new technology."
Travelport recently outlined its 2019 NDC roadmap after the successful onboarding of the first group of travel agencies to receive access to NDC content following the initial live booking in October 2018.