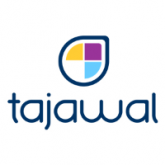 After its successful attempt at integrating the Visa Checkout facility with its tajawal.ae domain in January 2017, the Dubai-based travel-booking website has further collaborated with Visa to provide Visa Checkout to its customers in the Kingdom of Saudi Arabia. tajawal is now rolling out the service across multiple markets to provide its users in the region with the most convenient booking process possible.
Visa Checkout offers cardholders a simple and secure digital payment method that allows for registered users to complete their purchase at the click of a button. By logging into their Visa Checkout account, payment and billing information are automatically populated, eliminating the step to manually enter the information with every purchase.
Ahmed Gaber, Visa's General Manager for Kingdom of Saudi Arabia, Kuwait, Oman and Bahrain, said, "Innovations like Visa Checkout help to remove friction from the e-commerce payment process, bringing significant benefits to both the customer and the merchant. With Visa Checkout integrated into its systems, tajawal can now offer its customers an online payment experience that is as easy, convenient, and seamless as swiping a Visa card in a traditional retail setting."
To promote Visa Checkout as a payment option on tajawal.sa, a special offer has been introduced on all flight and hotel bookings that can be availed by registered users who choose to pay with Visa Checkout on tajawal.sa until August 18, 2017.