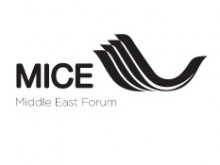 The just-concluded fifth MICE Middle East Forum at the Lapita Hotel Dubai witnessed a record 300 participants including buyers, sellers, speakers and panelists from the Middle East. The sessions offered interesting insights in to the MICE industry in the region and the various technologies which provide ample support to the industry. Nayab Rafiq, CEO Pinnacle Middle East, welcomed all the participants and appreciated the efforts of the sponsors for enabling the event.
The opening remarks were given by General Manager of Lapita Hotel, Sanne Emborg followed by a very interesting presentation on the importance of meetings, conferences, exhibitions and events on the oil and gas industry and its effects on GE. A panel discussion was also held on the role of events in effective product launches and marketing campaigns attended by some of the stalwarts of the industry. The sessions engrossed the audience and the iPads that were kept on each table for each participant proved to be a very effective tool for interaction.
Thought leadership was a key word that was stressed by the speakers and panelists about today's high-tech world and best practices. The panel discussion on the importance of events as thought leadership drivers for the B2B industry was something that got the participants to discuss even during their networking sessions. Pedro Pereira, Digital and Innovation Leader at SAP brought in a whole new world of technology to the forum with his presentation on how secure you can make your customers travel bookings as well by using blockchain technology which is the next level of authentication.