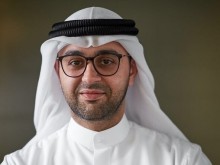 As part of the ongoing efforts to meet Sharjah's target of 10 million tourists by 2021, a group of government and private organisations from the emirate led by Sharjah Commerce and Tourism Development Authority (SCTDA) travelled to Shanghai to join this year's edition of  ITB China taking place from May 16 to May 18, 2018. China is a key tourism market for Sharjah, which has received a total of 120,356 hotel guests in 2017 from the world's most populous nation. The delegates will comprise top officials from, Sharjah Airport Travel Agency, Air Arabia, Cozmo Travel, Golden Tulip Hotel Apartments, Hilton Hotel Sharjah, Ramada Hotel Sharjah, Sheraton Sharjah Beach Resort & Spa, and Trav Talk Middle East.
"ITB China will play a key role in our initiatives to promote Sharjah as an ideal family-friendly destination worldwide, with China being one of our target international markets. At SCTDA, we are hoping to attract as many as 200,000 Chinese visitors by 2021 and we are already working particularly hard to make this happen. Joining the interactive ITB China is one of our strategies towards this end," said HE Khalid Jasim Al Midfa, Chairman SCTDA.
"Recently, the UAE announced granting Chinese visitors with visas on arrival – a move that will further boost our efforts. ITB China is an exceptional platform to create awareness of this privilege as well as capitalize on the enormous Chinese outbound travel market and further enhance the opportunity to strengthen our bilateral tourism cooperation with the country,"Al Midfa added.