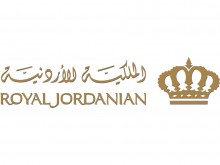 Royal Jordanian has launched direct, scheduled Amman-Copenhagen flights which will give the airline a strong presence in the Scandinavian market and enhance tourism from the Nordic countries to Jordan. The new route, launched after having conducted a feasibility study, is expected to attract more tourists to Jordan, facilitate travel for businessmen, and enhance trade between Jordan and the Scandinavian market.  A delegation of representatives from Royal Jordanian, Jordan Tourism Board and Jordanian travel agents were on the inaugural flight to Copenhagen. RJ organised meetings with Danish and Scandinavian travel agents to agree on joint collaboration and enhance tourism between Jordan and Denmark, and other Northern European countries by taking advantage of the flights RJ is now offering. RJ carried out several sales promotions over the past months, and will continue to do so, in a bid to attract travelers and tourists from Denmark to Jordan. The promotional activities in Denmark focus on highlighting Jordan's tourist, archaeological and natural sites, in addition to the security and stability the country enjoys.
RJ President/CEO Stefan Pichler said, "RJ will continue to review its network and look for new markets to better enhance traffic and connect Jordan to the world, in line with our vision and strategy to be the airline of choice from/to the Levant."
Royal Jordanian will operate the three weekly flights with Airbus 320 family planes on Tuesdays, Thursdays and Sundays.