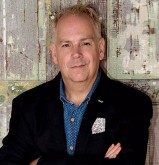 Ras Al Khaimah Tourism Development Authority has announced hosting the PATA Annual Summit from May 15-18, 2020, organised by the Pacific Asia Travel Association (PATA). The four-day event will bring together international thought leaders, industry shapers and senior decision-makers who are professionally engaged with the Asia Pacific region. The summit embraces a global forum for enhancing the sustainable growth, value and quality of tourism and includes a one-day conference, the PATA Annual General Meeting and the PATA Youth Symposium that allows students and young tourism professionals an opportunity to engage with senior industry leaders. As part of the event programme, PATA in partnership with the World Tourism Organization (UNWTO) will also once again organise the UNWTO/PATA Leaders Debate which brings together senior executives from both the public and private sector to address thought-provoking issues currently affecting the industry.
Dr Mario Hardy, CEO, PATA, said, "Ras Al Khaimah has committed to supporting cultural, natural heritage and environmental preservation across the Emirate, activities which are aligned with PATA's mission in acting as a catalyst for the responsible development of travel and tourism to, from and within the Asia Pacific region. That is why we are honoured to be working with RAKTDA in bringing together our public and private sector members and partners to discuss the challenges and issues faced by our industry."
Commenting on the announcement, Haitham Mattar, CEO, Ras Al Khaimah Tourism Development Authority, said, "We look forward to hosting the PATA Annual Summit 2020 in Ras Al Khaimah and introducing the destination to key international industry leaders and delegates from the travel and hospitality sector in the Asia Pacific region. Strengthening the Emirate's MiCE offer by showcasing our world class resorts, beautiful coastline and abundance of cultural and outdoor adventure experiences, will form an integral part of our destination strategy".