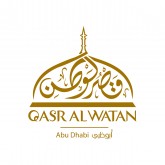 His Highness Sheikh Mohammed bin Rashid Al Maktoum, Vice President and Prime Minister of UAE, and Ruler of Dubai, and His Highness Sheikh Mohamed bin Zayed Al Nahyan, Crown Prince of Abu Dhabi and Deputy Supreme Commander of the Armed Forces, recently led the opening ceremony of Qasr Al Watan — the nation's newest cultural landmark housed within the Presidential Palace compound in Abu Dhabi. His Highness Sheikh Mohammed bin Rashid stressed that the United Arab Emirates' cultural legacy is a precious asset that must be treasured by both present and future generations, and is driving the leadership's aspirations for a nation built upon the values of tolerance and coexistence.
His Highness Sheikh Mohamed bin Zayed reaffirmed the leadership's dedication to preserving the nation's cultural and intellectual legacy, underscoring its ability to empower and inspire future generations by instilling a deep sense of national pride. His Highness emphasised the importance of continuing the legacy of the late Sheikh Zayed bin Sultan Al Nahyan who sought to preserve the heritage of the UAE while encouraging cultural dialogue and openness.
Their Highnesses toured Qasr Al Watan and its iconic wings, and were introduced to exhibits that reflect the country's governing values and traditions, in addition to highlighting Arab contributions to various fields of knowledge. The tour concluded with the 'Palace in Motion' – a remarkable light and sound show projected onto the façade of the iconic building.