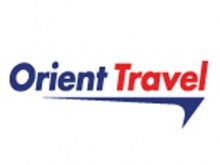 Orient Travel, one of the leading travel agencies in the UAE, has teamed up with Rail Europe to create an association to meet the experiential needs of the UAE travellers. The partnership aims to provide unparalleled access to a comprehensive array of rail products complementing the itineraries of vacationers from the UAE. It comes at a time when many travel companies are struggling amid fierce competition, sedentary travel losing appeal and cookie cutter package tourism. Analysts, however, say that in the long run, there is room for growth if agencies recognise that people are searching for unique and original travel combinations that will give them unforgettable experiences.
Speaking about the association, Asim Arshad, CEO, Orient Travel, said, "This partnership delights us. We are happy it came through as it gives us the opportunity to surf the wave of experiential travel and meet the needs of our clients. We understand that travel in this age is no longer so much about where the client goes, but more about how they want to feel. By introducing Rail Europe as part of our products, we give our customers flexibility and personalisation across a variety of authentic experiences. Now, we can construct each holiday around a client's needs and preferences; and end up with an imaginative personalised itinerary centered on individual interests."
By partnering with one of the leading global providers of rail products, Orient Travel has positioned itself as a one-stop shop for planning and booking European train travel and sightseeing products. Now, the UAE travellers can book both point-to-point journeys in Europe, and get Eurail, Swiss, Japan, and Korea passes. The company also said it will guarantee easy access to human support, after-sale services with sought-after trains like the high-speed Eurostar, TGV, Thalys, ICE, Frecciarossa, Italo, AVE, regular and scenic trains.