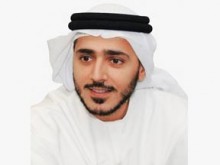 Hotels and desert camps in Dubai have just one more month to enter the 2017 Dubai Sustainable Tourism Awards. Part of the Dubai Sustainable Tourism (DST) initiative, the awards will recognise hotels and individuals who are adopting tangible measures to contribute to enhanced sustainability within the Emirate's tourism sector. Establishments can enter the awards via the Dubai Sustainable Tourism website; nominations will close on September 14 and winners will be announced at a ceremony in mid-November.
Inaugurated this year, the Dubai Sustainable Tourism Awards feature 20 categories; 13 main awards targeted towards different types of hospitality establishment, and seven special awards that recognise individuals who are true champions of sustainability. Winners of the seven special awards will be leaders and teams who truly embody the sustainability principles of DST, and who have inspired remarkable changes within their organisations.
The awards criteria have been designed to meet the challenges outlined in Dubai's Carbon Abatement Strategy; issued by the Dubai Supreme Council of Energy, this commits to reducing carbon emissions by 16 per cent by 2021. The awards also support the UAE's Green Growth Strategy that aims to build an economic system that has sustainability at its core. These initiatives in turn, are in line with Dubai Plan 2021 and Dubai Integrated Energy Strategy 2030.
The deadline for hotels to enter the Dubai Sustainable Tourism Awards is September 14. This will be followed by an evaluation process and approval by the final DST committee to select the winners. Adjudication of the awards will cover both strategic and operational initiatives, which will be benchmarked against standards set by highly qualified subject matter experts representing various entities. This process will be supervised by a respected jury panel of industry experts.
The winners of the Dubai Sustainable Tourism Awards will be revealed at an industry ceremony in mid-November. Along with a trophy, winners will enjoy a number of accolades and benefits; these include being highlighted as 'Dubai's Preferred Sustainable Hotel' within publications, opportunities to partake in further DST-certified sustainability training, and access and invitation to take part in sustainability thought leadership platforms.
Dubai Tourism is implementing its Dubai Sustainable Tourism initiative in collaboration with the following partners: Etihad ESCO, Dubai Carbon, Emirates Environmental Group, Emirates Wildlife Society – WWF and Emirates Green Building Council as well as the Dubai Supreme Council of Energy, DEWA and Dubai Municipality as strategic partners. The initiative is also in line with Dubai's goal to become one of the world's leading sustainable tourism destinations. DST is also set to launch courses and training on sustainability for industry stakeholders.