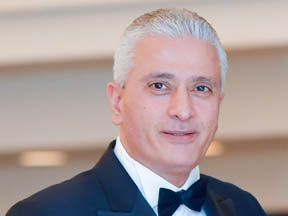 Millennium Hotels & Resorts announced the promotion of Kevork Deldelian to Chief Executive Officer for the Middle East and Africa (MEA) region effective immediately. Deldelian has been operating as the Chief Operating Officer of Millennium Hotels & Resorts for the MEA region since March 2017, and under his strategic leadership, the company witnessed rapid growth and came closer to doubling its portfolio since he took over. He also played a pivotal role in implementing several strategies to enhance productivity throughout all its divisions to maximise the revenues.
He has introduced three new brands to the Middle East region, namely Millennium Place, a modern hotel concept that caters to the new generation of business and leisure travellers; Studio M, a chic urban hotel brand; and Millennium Central, which caters to the corporate and business requirements of travellers.
Deldelian has been recognised amongst the top 10 most influential hotel professionals and ranked eighth in the 2019 edition of the Hotelier Middle East Power 50, the only list that recognises and celebrates the top 50 most influential hotel professionals in the Middle East hospitality industry.
Ali Hamad Lakhraim Alzaabi, President of Millennium Hotels & Resorts, MEA, said, "Deldelian has efficiently managed the company's operations since 2017 and has ensured ongoing success to the business. It is my pleasure to announce his promotion where he will be stepping into a greater role, and I look forward to working with him to continuously evolve Millennium Hotels & Resorts in the Middle East and Africa."