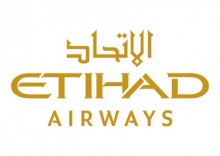 Etihad Airways has implemented new features enhancing its chauffeur services in the UAE which will enable customers to book and manage Etihad's chauffeur services directly through the airline's upgraded mobile optimised website without calling Etihad's Contact Centre or a travel agent. Customers can now book and confirm their chauffeur service up to 12 hours prior to their flight's departure. The new system, created in partnership with Vxceed Technologies, also allows guests to amend or cancel their chauffeur booking, thereby giving them greater control of their travel requirements. The new features will enable customers to receive SMS and e-mail confirmation for their scheduled pick-up. Moreover, customers can also connect with their chauffeur prior to being collected.
Jamal Ahmad Al Awadhi, Etihad Airways Head of Guest Experience Commercial, said, "This new service enhancement provides a seamless transportation experience for our guests, and enables them to be in direct contact with their chauffeur at all times. It is important that our renowned Etihad experience exists across the entire customer journey, from home to the airport, from the gate to the aircraft, and then upon arrival at their destination."
The optimised chauffeur service, operated with Mercedes-Benz E-Class luxury sedans, will facilitate timely pick-up and drop-off for customers, and enable them to provide their live feedback after each trip, helping to always ensure the highest level of service in line with customers' needs. Future system enhancements will enable Etihad Guest members to use their miles to book a private transfer for themselves within the UAE, irrespective of which cabin they are travelling in.