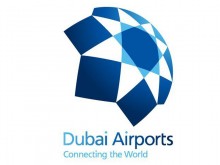 Dubai International (DXB) welcomed 6.9 million passengers in October, as per a monthly traffic report issued by Dubai Airports. Passenger traffic at DXB reached 6,865,296 in October compared to 6,420,208 recorded in the corresponding month last year, an increase of 6.9 per cent.
Paul Griffiths, CEO, Dubai Airports said, "The third quarter has begun on a very positive note for DXB and with the hub on track to achieve our forecast of 89 million passengers for the year, our focus will be on continuing to maintain customer service quality and overall airport experience."
During the month under review, London was the top destination city out of Dubai with 327,400 passengers followed by Mumbai (219,512 passengers) and New Delhi (184,754 passengers). Flight movements in October totalled 33,257 compared to 35,314 flights operated at DXB during the same month last year, a contraction of 5.8 per cent.