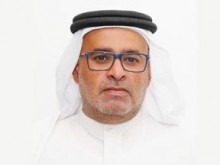 This year, Dubai Tourism has provided alternate higher education options for high school leavers, who dont wish to take the traditional academic route to university. The newly inaugurated Dubai College of Tourism, a government-backed institution that will specialise in vocational training for the Emirate's thriving tourism and hospitality sectors, is now accepting applications for its September 2017 'Introduction to the Tourism Industry' course.
The vocational courses offered by DCT have been designed to provide a middle ground between on-the-job training and a purely theoretical degree. Students will learn practical and marketable skills that have a direct application in real life, and the training will open new doors, allowing students to explore a myriad of exciting and rewarding career opportunities.
DCT's courses are focused around five core faculties – Tourism, Events, Hospitality, Retail and Culinary Arts – and aims to help young people learn various trade and soft skills from established professionals in the industry. The college aims to educate and empower the future leaders, entrepreneurs and employees of Dubai's expanding tourism industry, ensuring a steady pipeline of highly trained hospitality professionals for the city.
Until now, there have been very limited options for this type of vocational training within Dubai. According to a 2014 Deloitte study, only one to three percent of Dubai's students enrol in vocational education after high school, something which could lead to labour shortages within key industries in the future. With Dubai's tourism and hospitality sectors set to employ a workforce of more than half a million by 2020, the dedicated industry-focused vocational training offered by DCT, has never been more important.