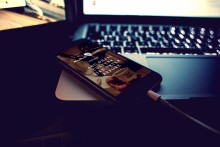 The Department of Culture and Tourism–Abu Dhabi (DCT Abu Dhabi) is set to launch 'Abu Dhabi Culture' app on February 27. The digital initiative will act as a one-stop reference point for all information relating to culture in Abu Dhabi  and will be available in three languages – Arabic, English and French. It will feature on iOS and Android and can be accessed online at abudhabiculture.ae.
The initiative, planned to launch as part of UAE Innovation Month, will allow users to gain instant access to information on all aspects of cultural life and heritage in the emirate. 'Abu Dhabi Culture' will educate culture-seeking locals, expats and tourists on one level, at the same time as becoming a reference point for researchers and academics in search of more detailed information.
"This product has been designed to maximise accessibility to Abu Dhabi's rich cultural landscape," said HE Saif Saeed Ghobash, Director General, DCT. "The Abu Dhabi Culture digital experience will be a truly connected hub, immersing users and inspiring them to experience our culture for themselves. The mobile app will provide a '360 degree experience', a comprehensive interactive map, a personalised interface, user-generated stories as well as features which will allow travellers to plan their trip," Ghobash said.