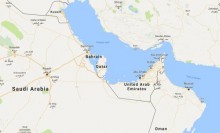 In keeping with the recent instructions from the governments of UAE, Saudi and Bahrain, seven carriers from the various Middle East countries have suspended their services to Doha with effect from June 6, 2017 until further notice. Among these airlines are Royal Jets, Etihad, Emirates, flydubai and Air Arabia from UAE; Saudia from Saudi and Gulf Air from Bahrain.
While Etihad, Emirates and flydubai suspended all flights between Dubai and Doha, Royal Jets suspended their services between Abu Dhabi and Doha and Air Arabia suspended their flights between Sharjah and Ras al Khaimah and Doha. Saudia has suspended its flights between Saudi and Doha and Gulf Air between Bahrain and Doha.
So all customers who have booked tickets on any of these airlines for flying to Doha will have to contact the airlines for alternative options, which will include full refunds on unused tickets or free re-booking to the nearest alternate destinations. For detailed information, the relevant airlines can be called or their websites can be looked up.