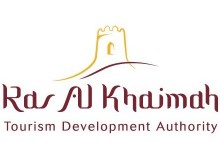 Ras Al Khaimah Tourism Development Authority (RAKTDA) has ramped up its travel trade activities and consumer awareness campaigns in the Kingdom of Saudi Arabia in an effort to draw more visitors from the GCC market. Positioning itself as one of the fastest growing tourism destinations in the region, Ras Al Khaimah Tourism Development Authority hosted a travel trade roadshow in Saudi Arabia this week in partnership with Emirates Airline. More than 85 key stakeholders from the Saudi travel trade attended the roadshow which comprised awareness workshops for the travel trade in Jeddah and Riyadh on 9th and 10th October.
During the first nine months of this year, RAKTDA reported an upturn of 18 per cent in the number of Saudi visitors staying in Ras Al Khaimah's hotels, compared to the same period in 2015. Moreover, for the month of September, Saudi visitors to Ras Al Khaimah have increased by 39 per cent compared to September 2015.
RAKTDA has launched its Vision 2019 tourism strategy with a target for 1 million visitors by the end of 2018. The strategy focuses on the emirate's inimitable assets which include some of the finest beaches and nature in the region, the highest mountain in the UAE, a unique terracotta desert, 7,000 years of history and heritage, as well as authentic Arabian cultural experiences. The tourism body is planning an additional 20,000 hotel rooms by 2025, along with new tourist attractions, products and events to be developed across Ras Al Khaimah. Emirates Airline serves the Kingdom of Saudi Arabia with 70 flights a week offering seamless travel to Dubai from its four gateways: Riyadh, Jeddah, Dammam and Medinah Al Munawarah.